About GreenRope
GreenRope is a company built around providing exceptional value to our customers. In the past 15 years, we have evolved from being one of the first email marketing service providers to being the only Complete CRM on the market.
Combining sales, marketing, and operations into a single platform, GreenRope inspires collaboration with your clients, vendors, and employees and we live this collaborative culture, listening to people like you to build what YOU want to run your business.
We aspire to be the go-to platform that powers the success of the world's small and mid-sized businesses.
We are strategists, developers, marketers, technology gurus, and helpful buddies. But, most of all, we are one unit, one team, and one family who works together to listen, create, and partner with inspiring businesses around the world. Let's work together to build and grow your business!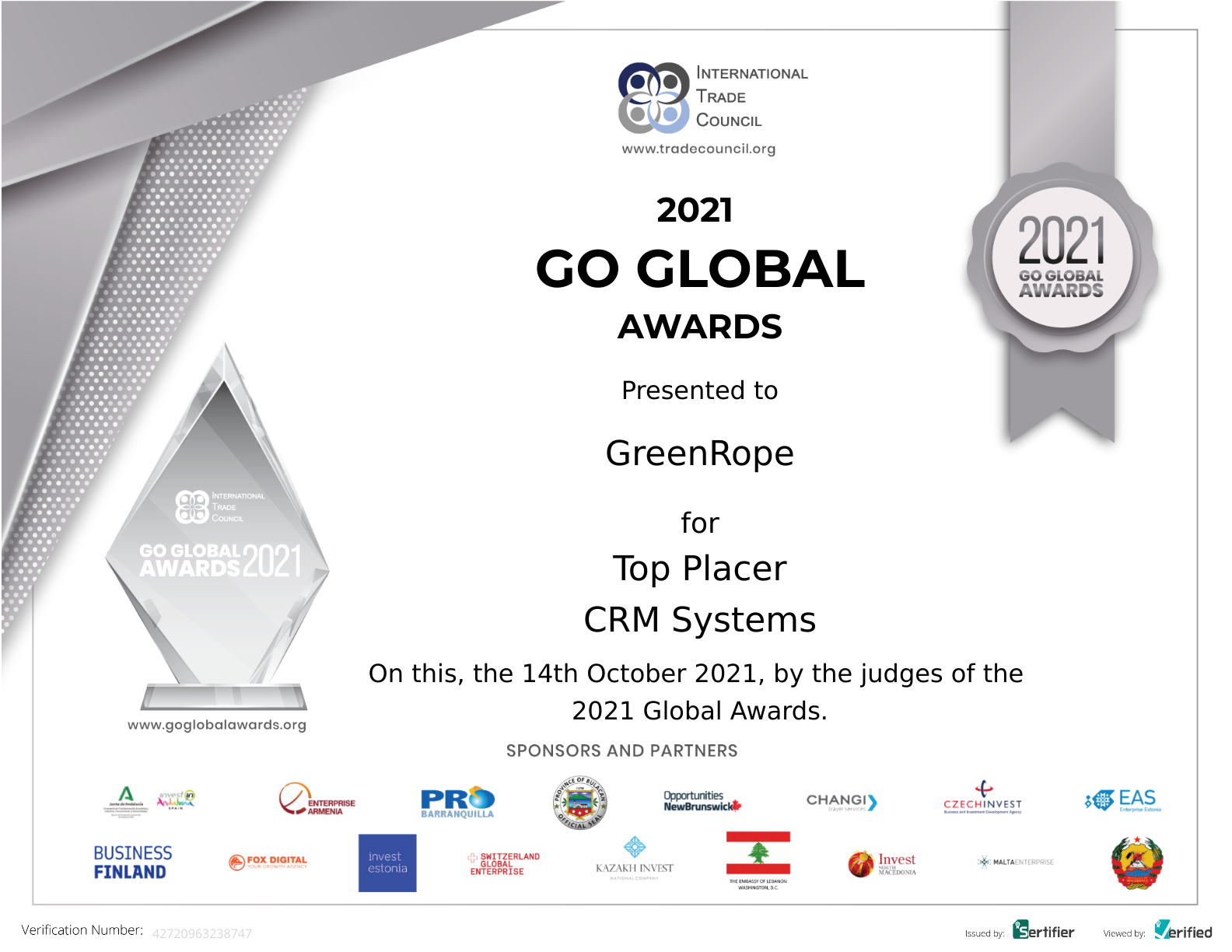 18,629
Leads captured by clients last month
4.7
Average support rating out of 5
99.8%
Inbox deliverability rate
with all major ISPs