Create seamless customer journeys
Easily create customized customer journeys with GreenRope's Journey feature. From simple micro-journeys to complex, highly personalized marketing and sales journeys, GreenRope gives you the flexibility to create processes that improve and transform your customer relationships.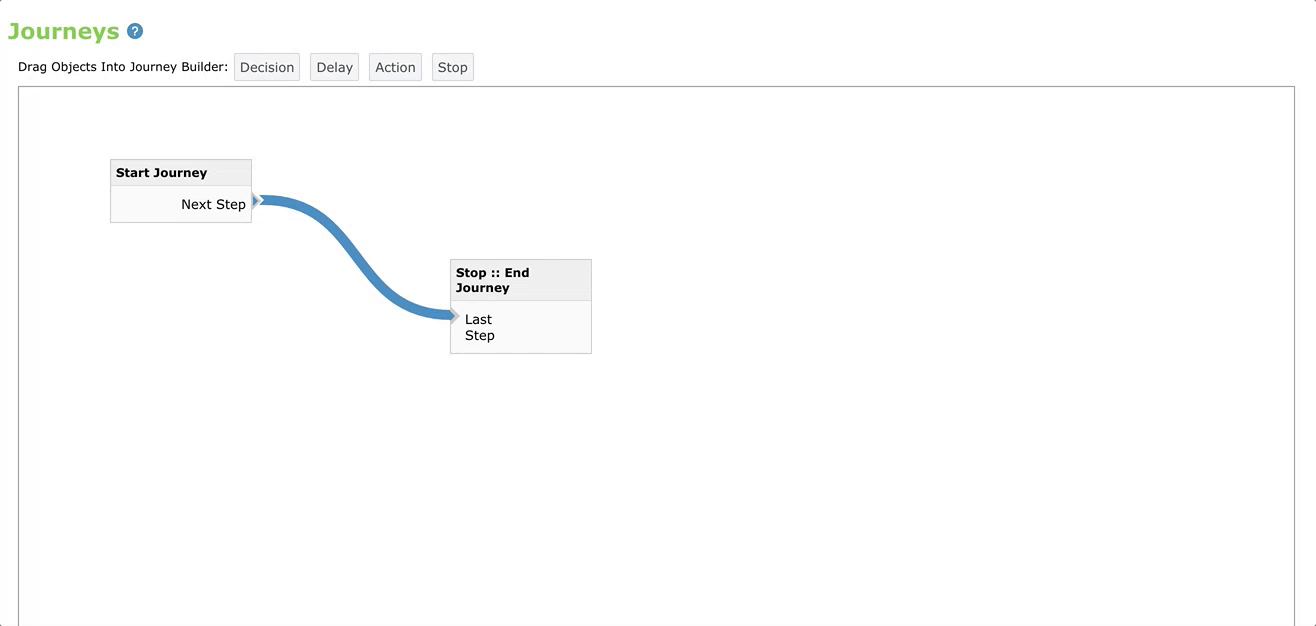 A visual roadmap is crucial to understanding the time it takes to move through your process, identifying unwanted gaps or glaring mistakes, among many other important aspects. With Journeys, you gain an intelligent personal assistant that automatically monitors and transitions contacts to the right action at the right time. The Journeys feature empowers your team to accomplish all of this in an easy-to-use and feature-rich environment.
Journeys are your automation powerhouse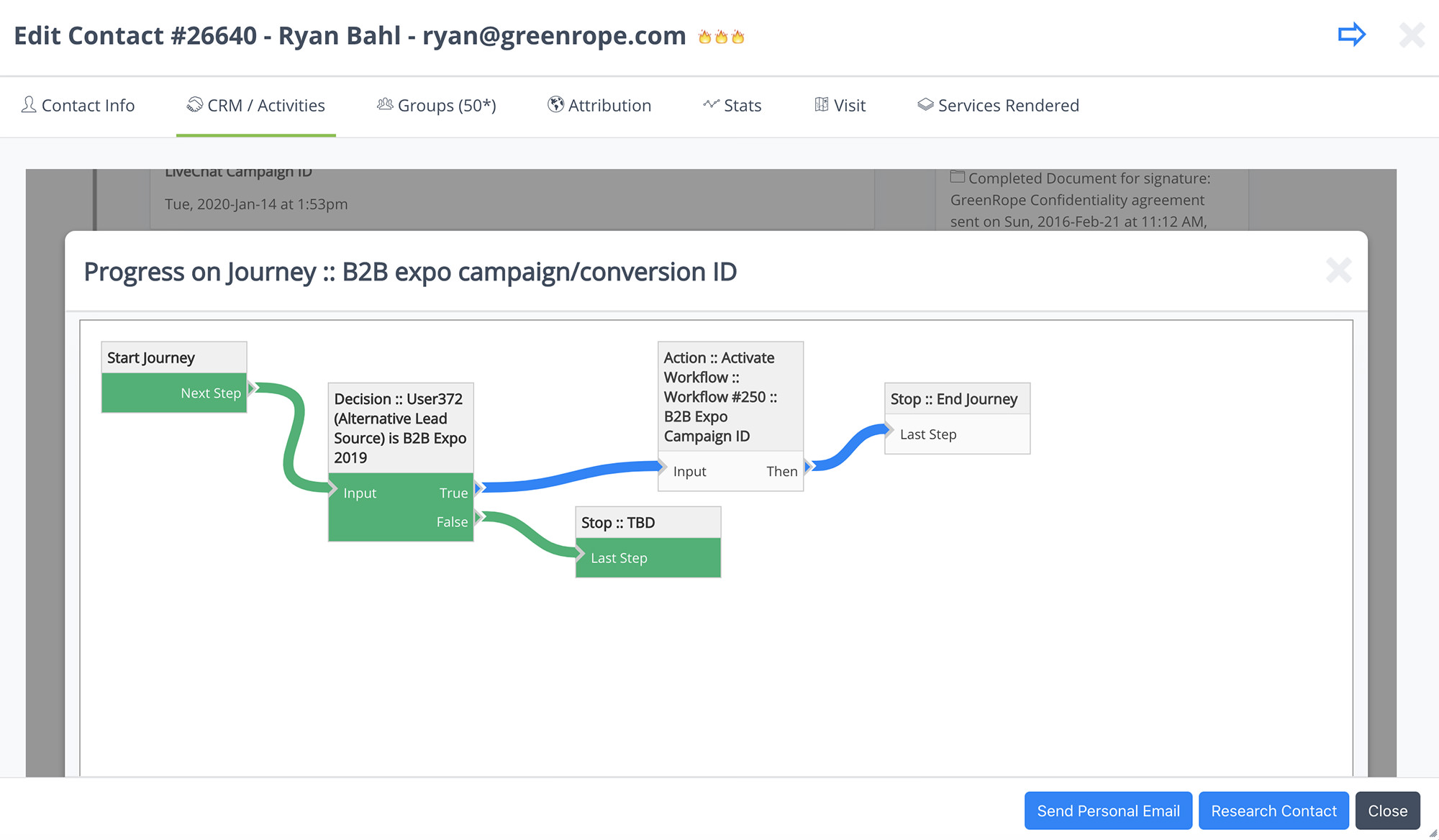 Journeys combine automation and customization to deliver effective and seamless customer journeys for your customers while improving your team's productivity. You can create journeys across your entire customer lifecycle, from awareness to conversion and beyond.
Use logic-based decisions to send contacts down personalized paths based on demographic or behavioral data, such as visiting a webpage or clicking on an email. Trigger automation at the exact right time using any number of delays and timeframes available. Every customer's journey is determined by the logic and triggers you set up, making this a flexible way to create amazing customer experiences.
Analyze & optimize your journeys
Once you have created your journeys, you can easily view how your contacts move through each stage. Either from the Journeys panel or a specific contact's record, you can see which step your contact has progressed to, while also being able to manually progress them through your journey if needed. Clicking to view their current progress in the journey brings up an animated window that recaps the current route they have taken in the journey and where they will be headed.
This information allows you to see how contacts are moving through your journey and if they are reaching your desired goals. If not, you can easily adjust your journey using the drag-and-drop builder to define better pathways for your customers.